If you are lucky enough to have a job that would allow you to work from home, even part time, then you might be interested in some of these home office options.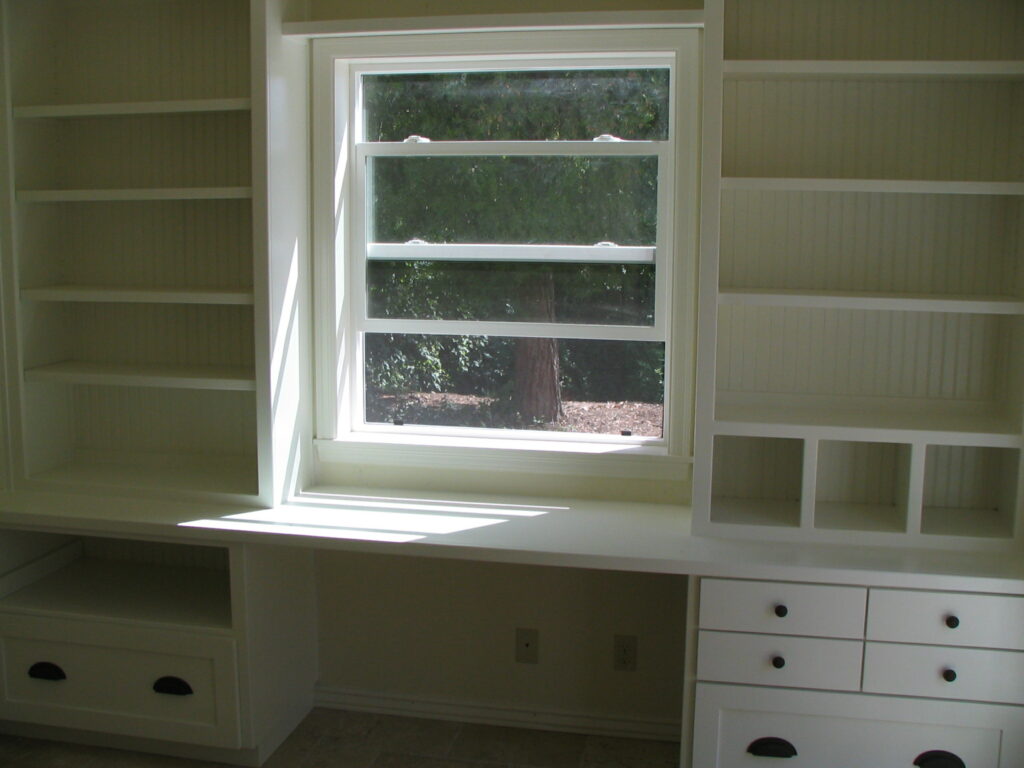 This homeowner had a small second bedroom with a sunny window on the back wall. Perfect for a small office space and looking at the birds outside. The opening to the left of the desk space is a roll out for a printer.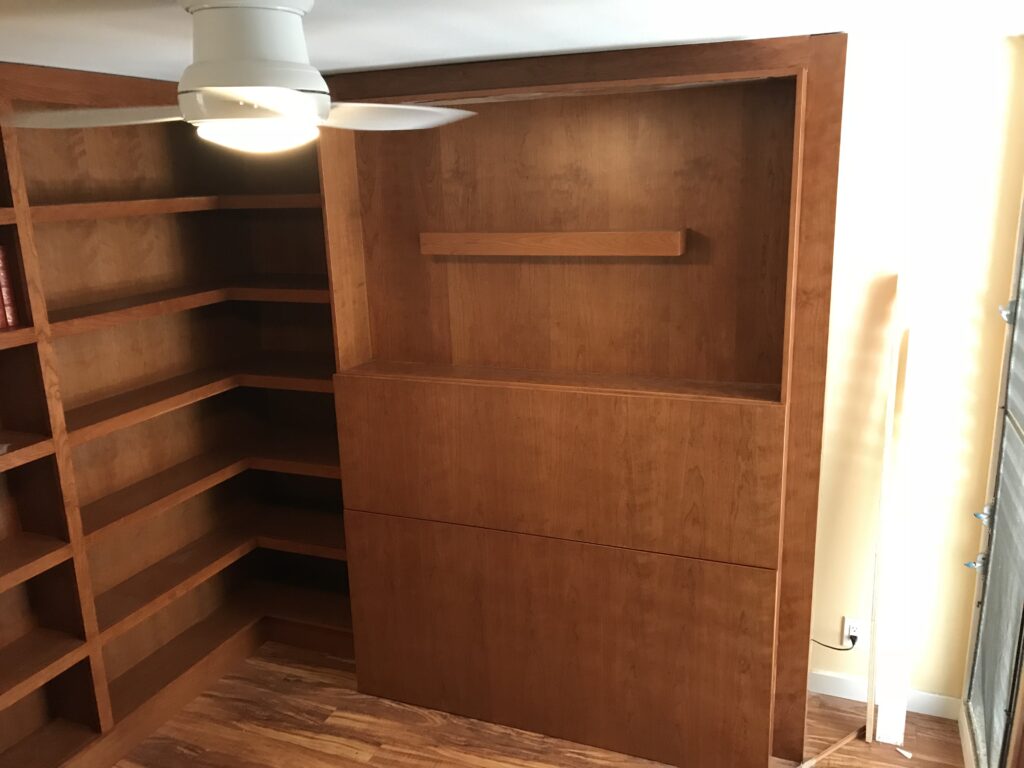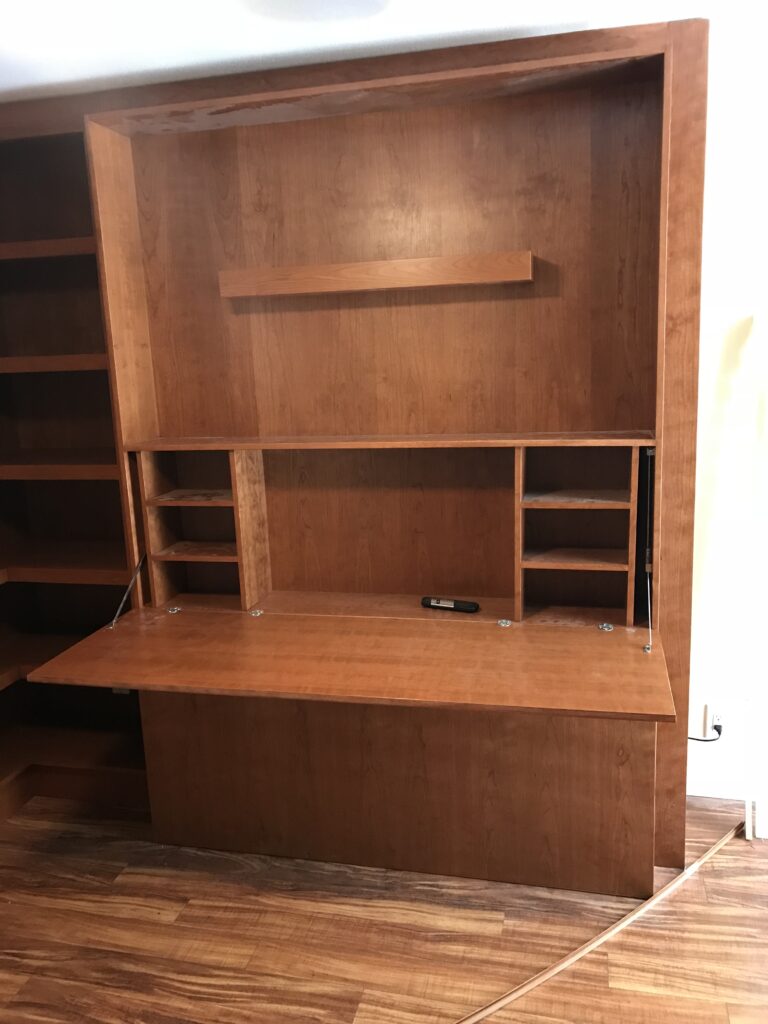 If you need to keep that spare bedroom open for occasional guests, but really want an office – things can get tricky. A full size bed sitting unused in a room, does not make an inviting office space at all. The Zoom Room offers the option of a beautiful fold down secretary desk that presents a full Queen size bed in less than 60 seconds.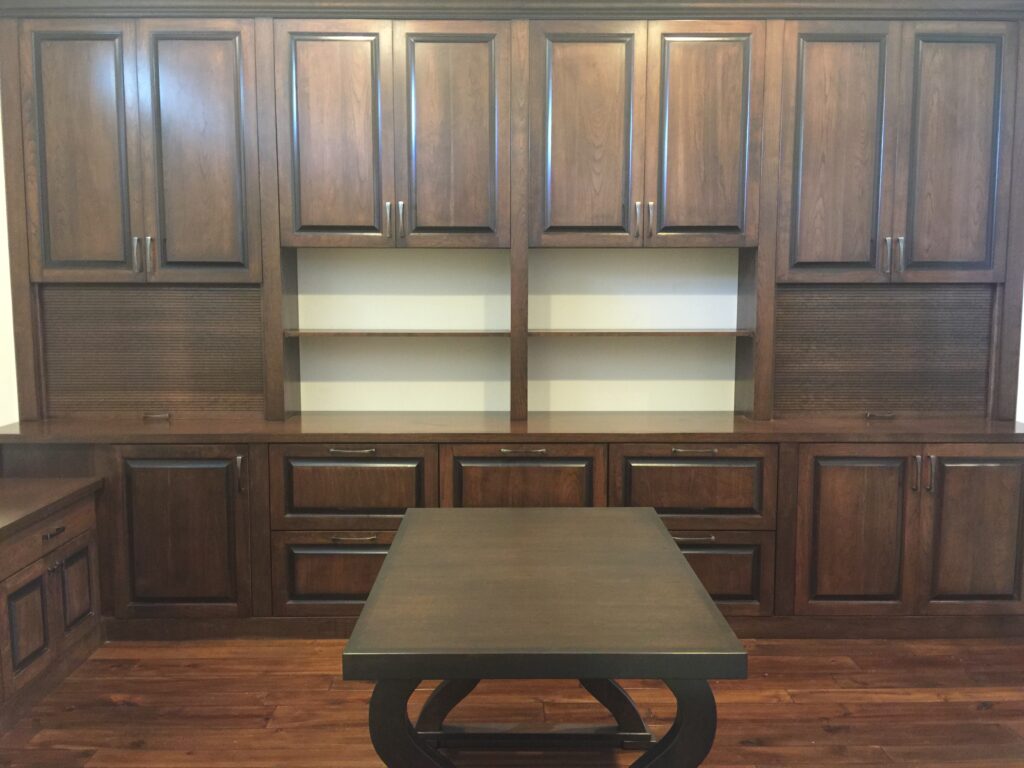 This homeowner was lucky enough to have the formal dining room available for her full time work from home office. We filled the space with custom cherry cabinets with oodles of storage, tambours to hide current projects and pull outs for her printer and shredder.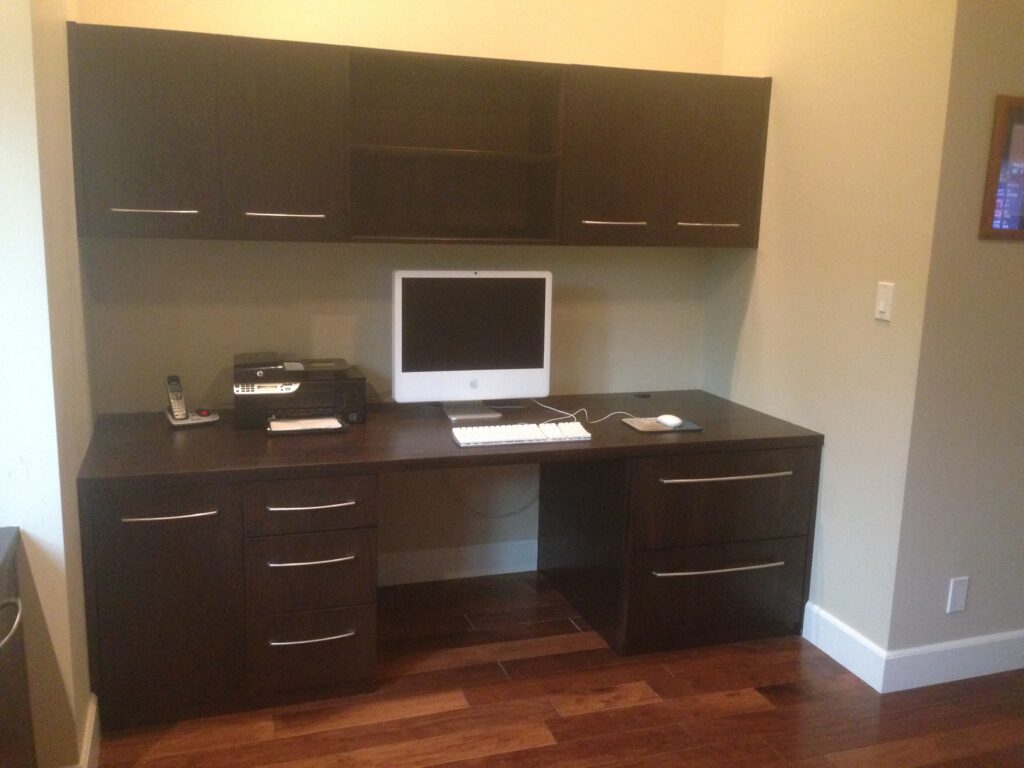 Even a small nook can make a wonderful office – all you need is call in the right people to help you.
We would love to hear from you about your home office challenges and Wins! Contact us to learn more about the Zoom Room options and see what we can do for you.