We all need a place to store canned foods, dry goods and small appliances that are not daily use items. We want our space to look tidy and clean, but want access to items to be quick and easy. If you live in a large home coming up with that space might be handy, possibly a closet or cabinet in or near the kitchen. You may even be lucky enough to have a walk in pantry build in. If it is time for you to design your next home, this is the time to etch out this very important space and make sure it is dry and well lit. If you don't have space for a pantry, there may still be hope! Let's look at a few options that may help.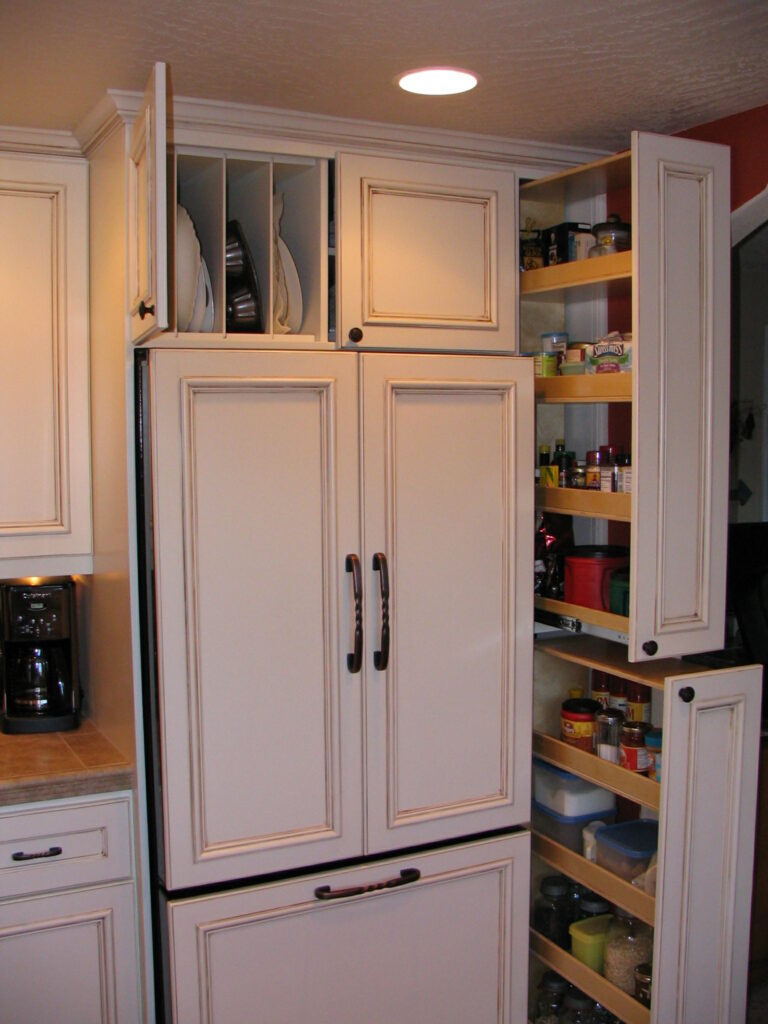 During the design of this remodel, we squeezed in this double pantry pull out in next to the refrigerator. It isn't a good idea to place a fridge next to a wall anyway, so we wanted a few inches anyway. This being as deep as the appliance really gave them a lot of space for storage.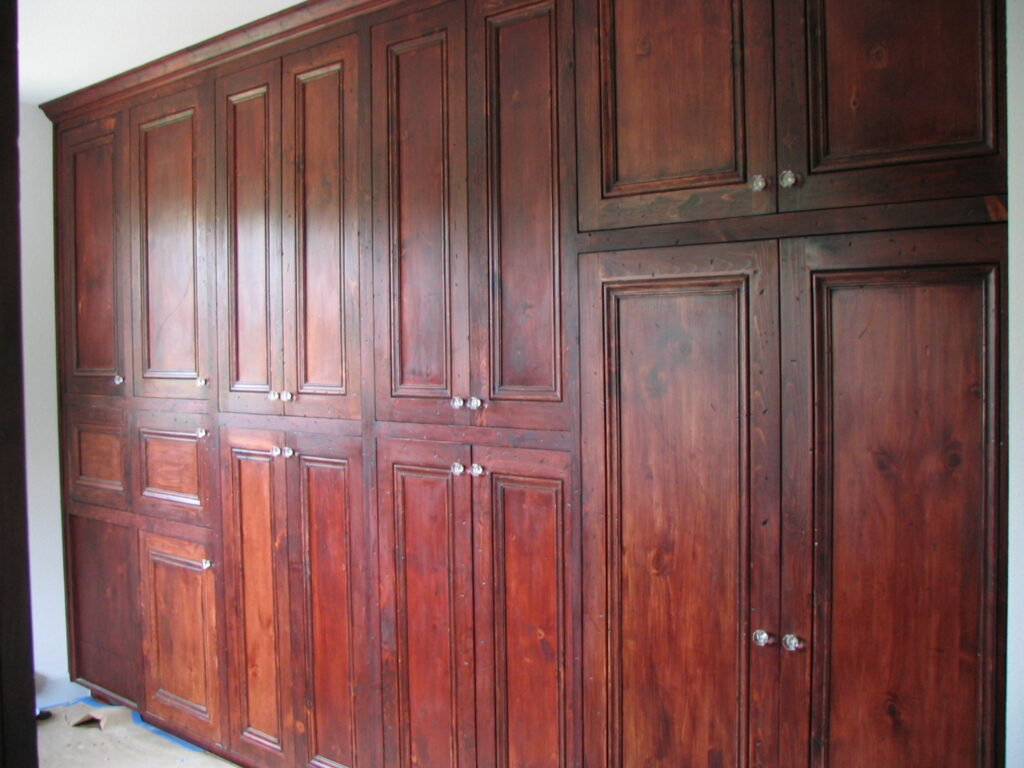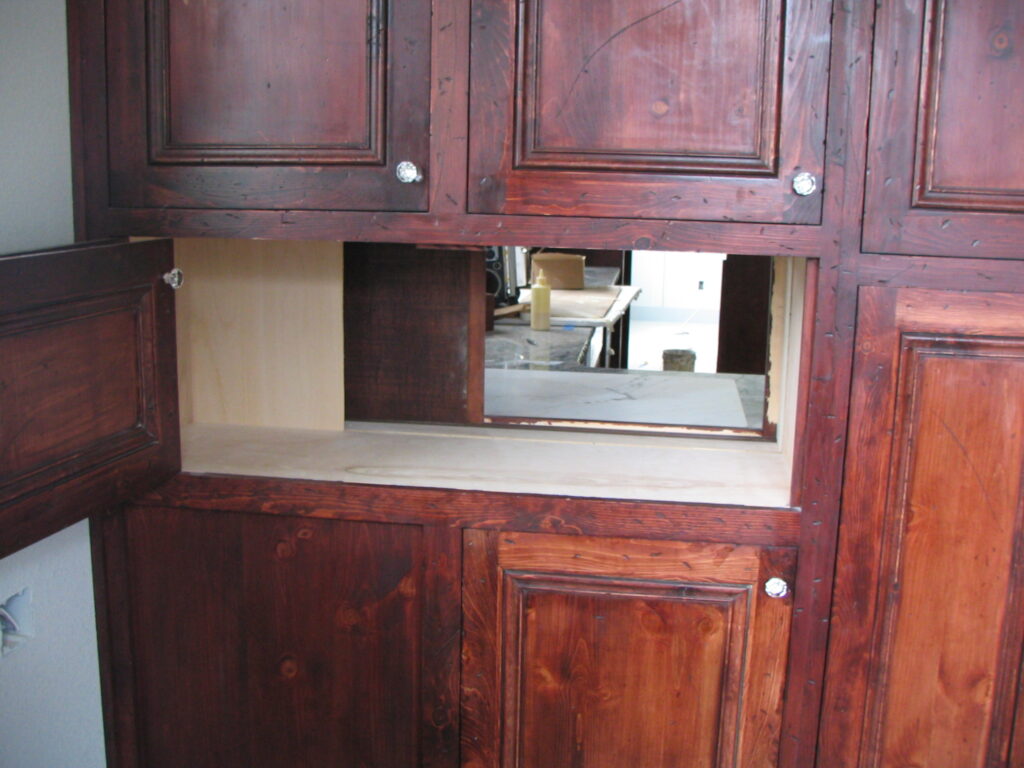 Building this custom home with a pass through pantry was really a great idea. All food items and appliances could be easily stored in this large pantry in the laundry/craft room. Daily, the homeowner could go in and plan items that would be needed and set them on the pass through area. Then from the kitchen side the items were available at counter height with no carry or lift involved. Appliances could be used and placed back in the pass through.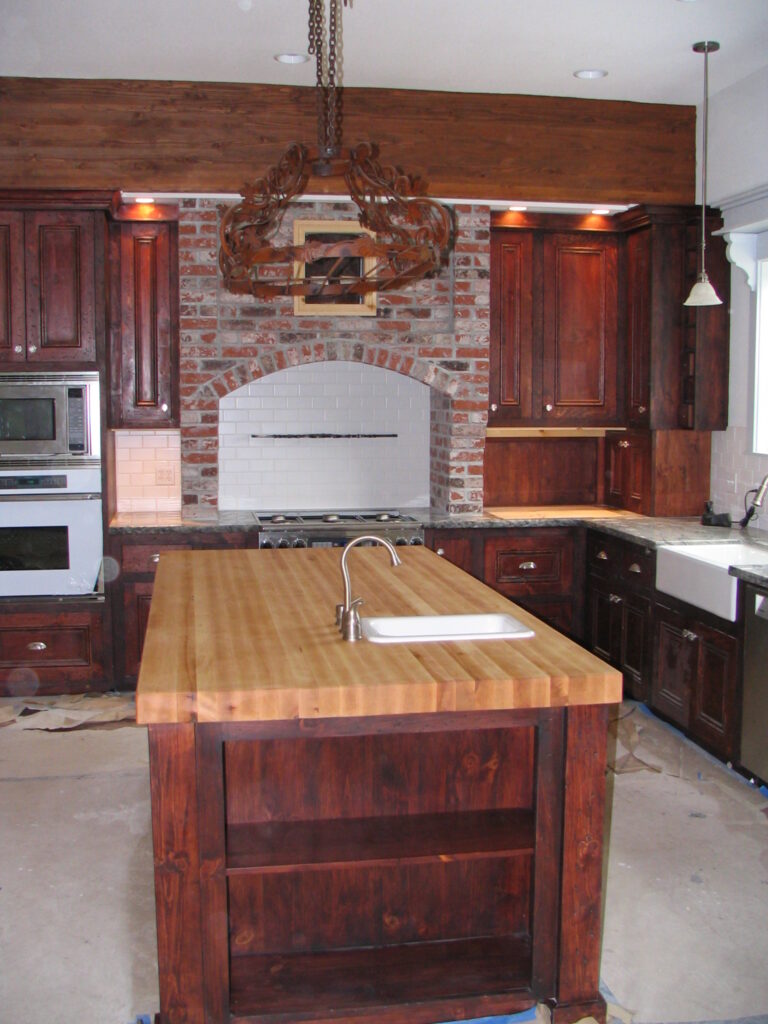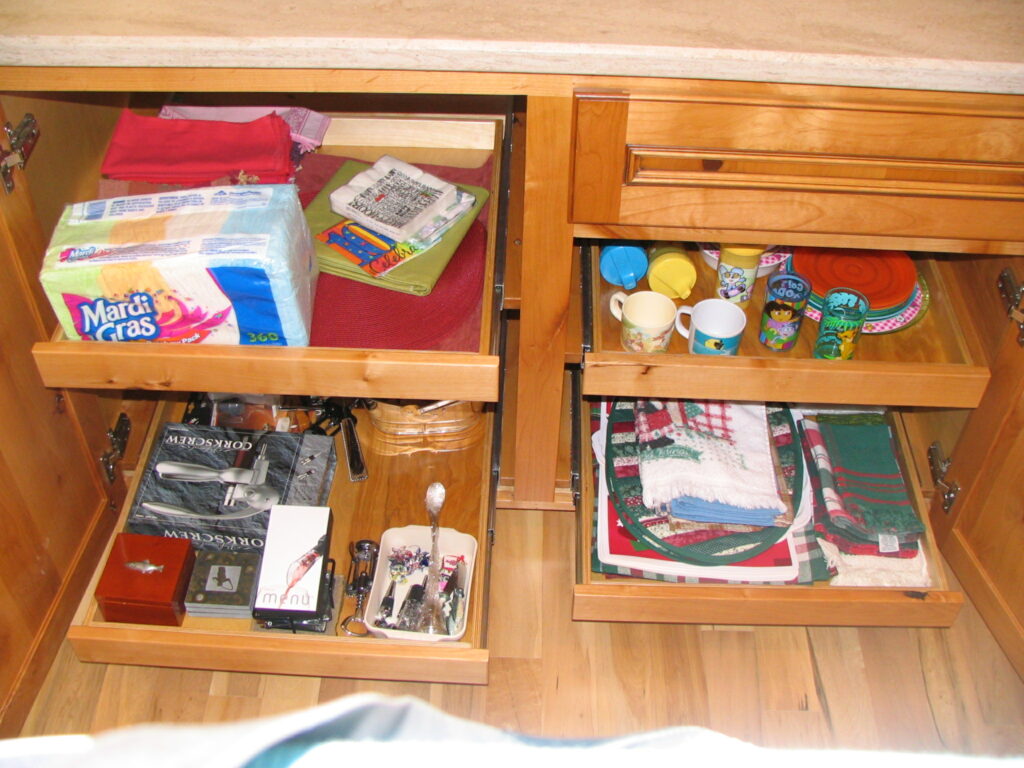 Many times we can add handy pull out pantry storage underneath the counter, in standard height cabinets. When you can pull them out to access items, it makes the space much more usable.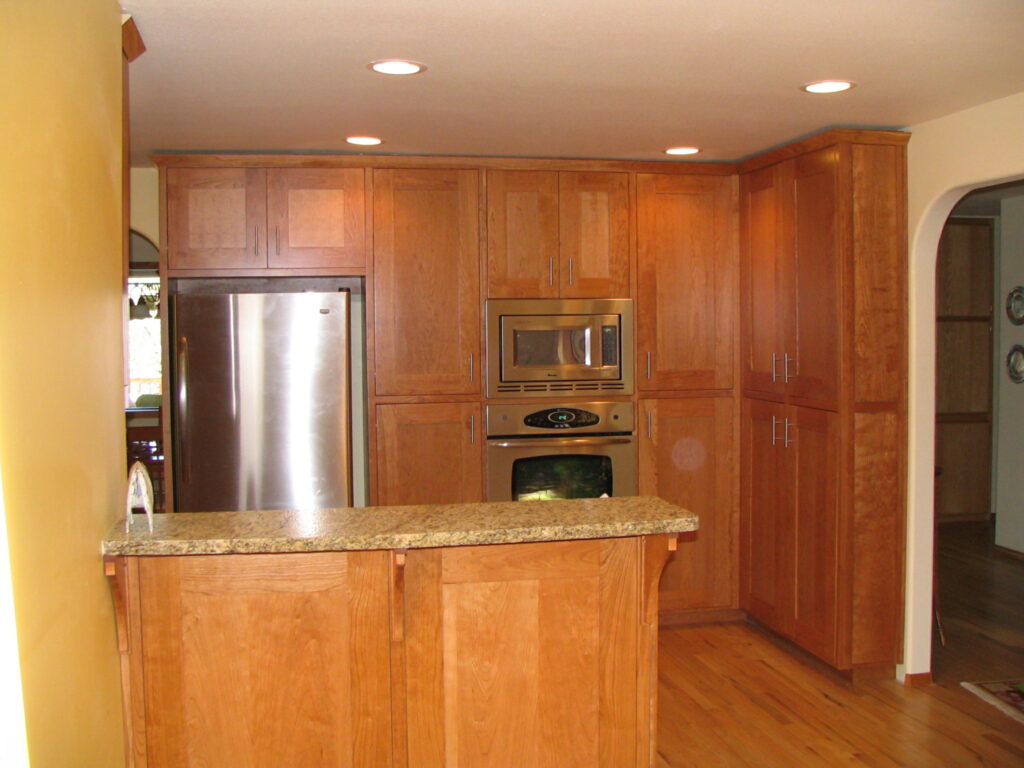 Another great option during a remodel is an appliance wall. Normal upper and lower cabinets with a counter are nice. But if you have enough counter space and want a pantry – this is perfect. By building full height cabinets and inserting appliances, we can make all the rest of the space storage. The back wall ( refer and oven) is deep and has roll out shelving. The right wall is shallow for smaller items.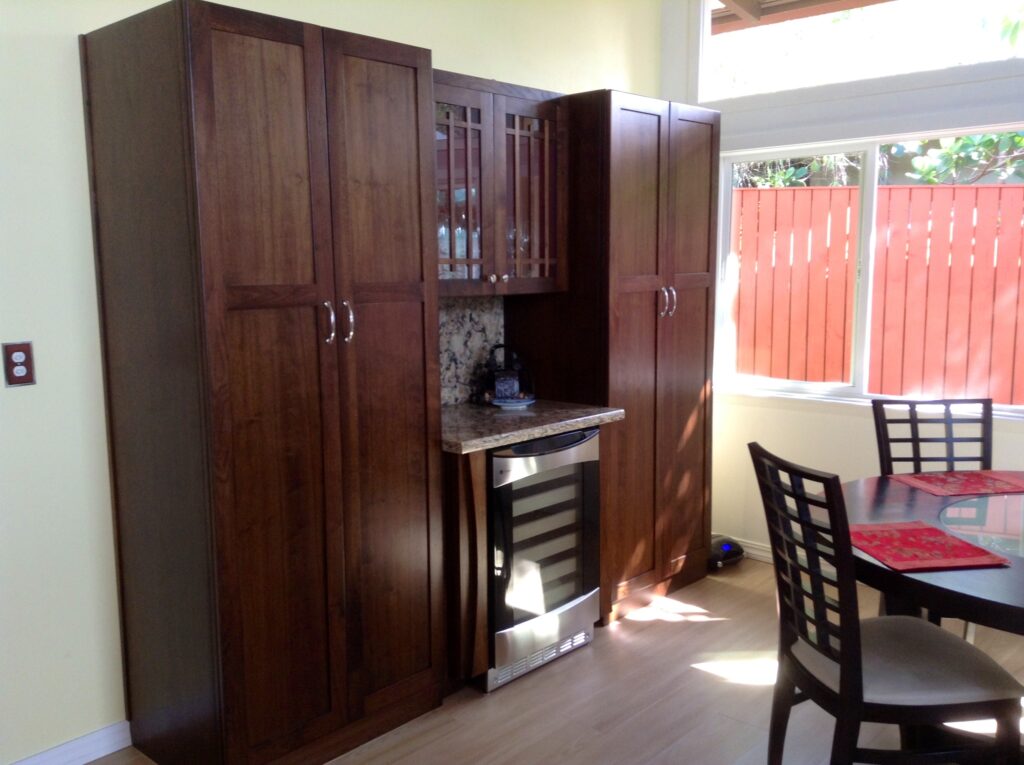 This pantry was built in the dining room. The homeowners wanted pantry space and a wine chiller with serving area.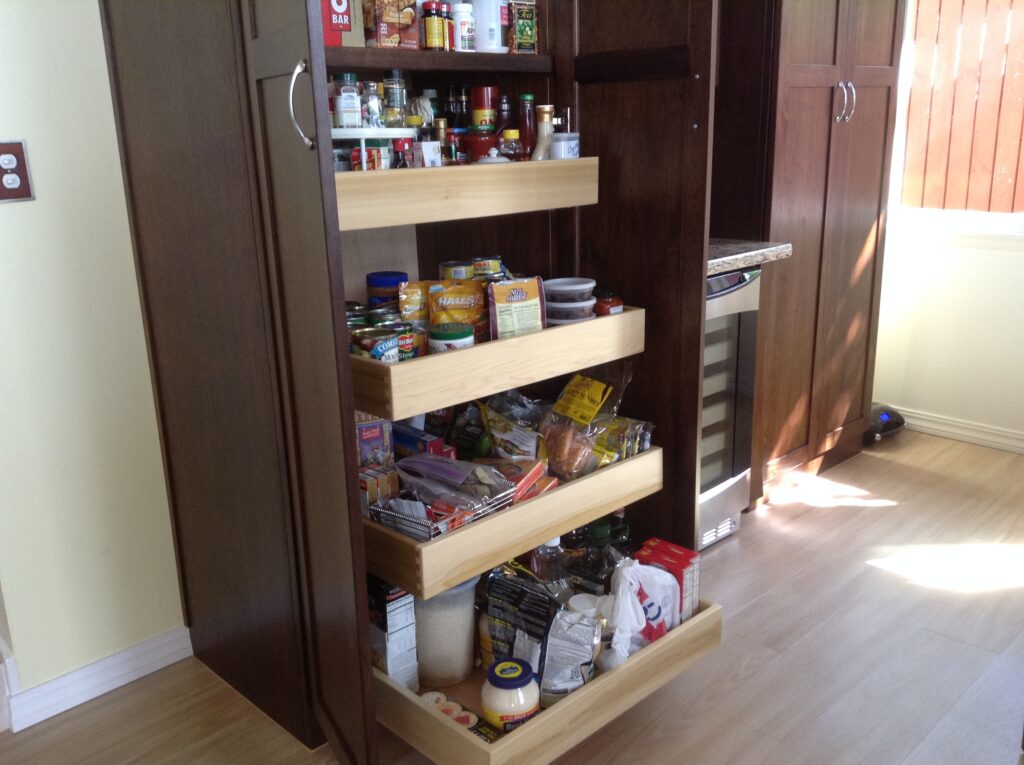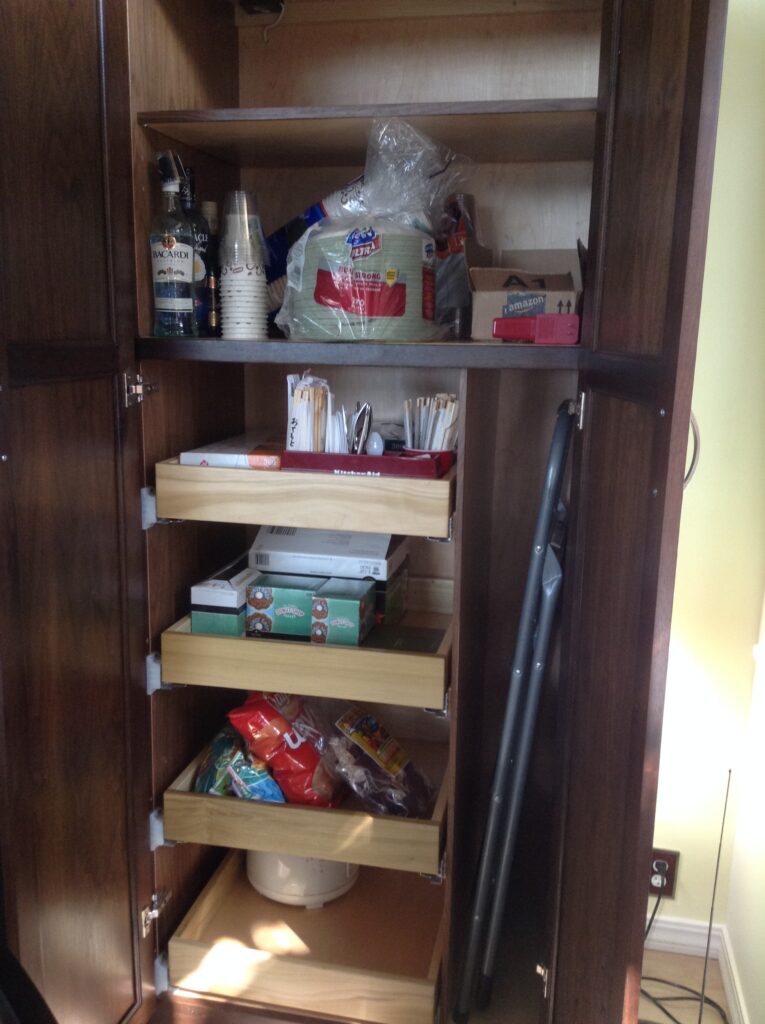 We had to make sure and leave a special space for the step stool. Working with a custom shop makes this type of request easy to handle.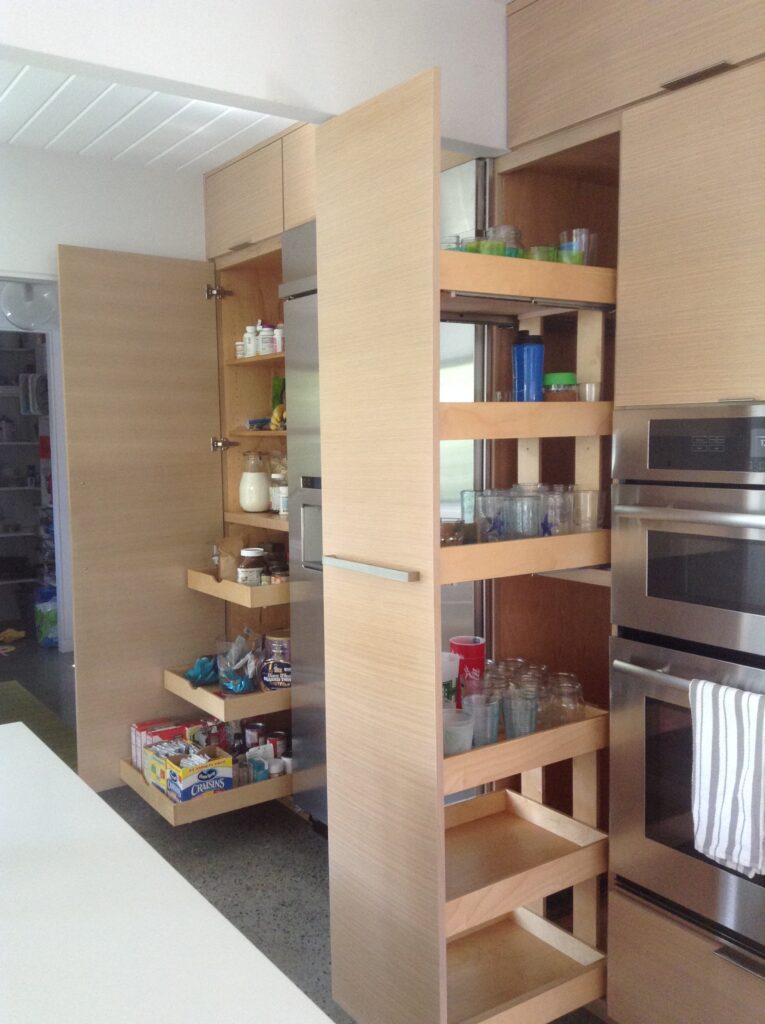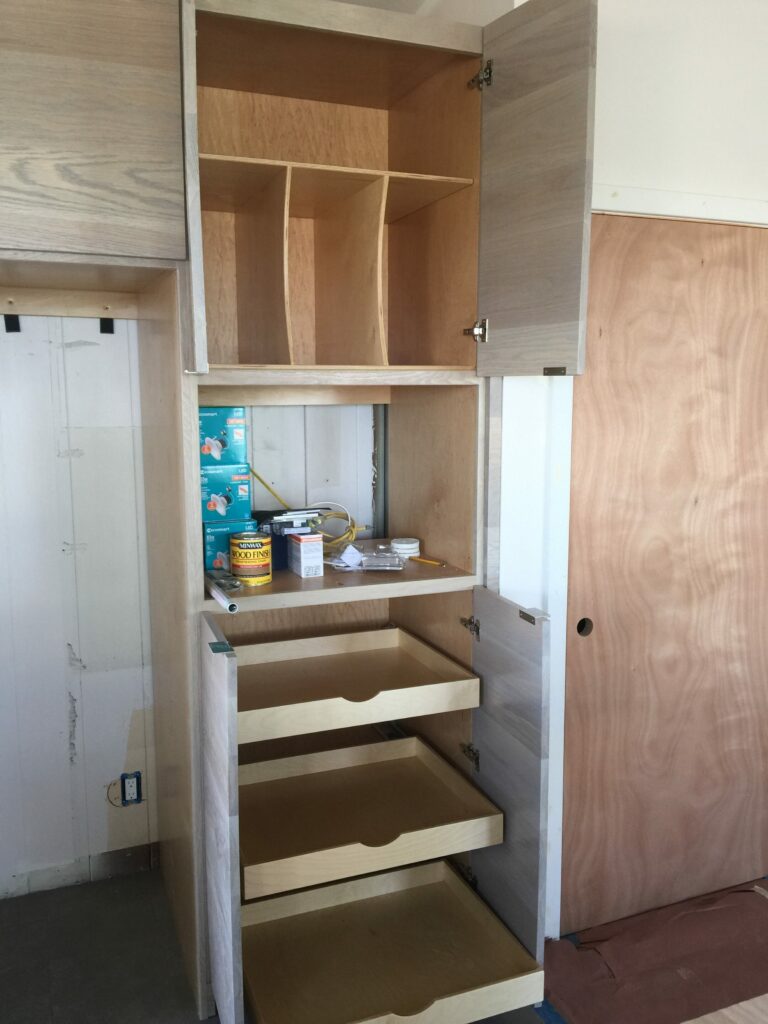 When we can make a refrigerator look built in, we do. This pantry wall is built in next to the fridge, with pull outs on the lower, a space for the microwave in the center and cookie sheet storage above.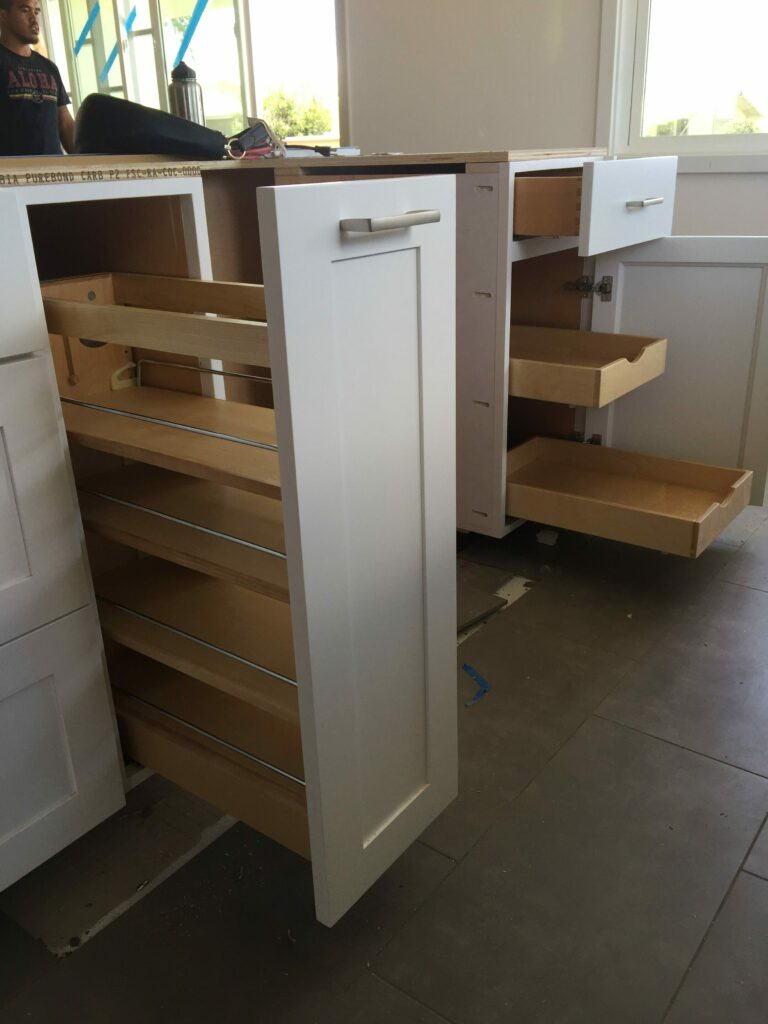 Even if you only have a few inches of space on your lowers- you may have enough room for a pantry pull out! If you need help with your space- contact us. We are here to help you design your kitchen to make it a place you love to live.
We are sure that there are other options to increase your usable pantry space – please share your ideas and inspirations with us- we love to learn too.