We do not 'carry' a line of cabinetry- there is no warehouse full of boxes waiting for assembly. Each cabinet, whether Euro or Face Frame, starts with domestic Maple plywood , add our house built dove tail drawers and ends with our custom crafted doors. The only time we outsource is for doors we can't produce                                   ( aluminum frames for example)
Do you need Quick Access to home defense- say a nightstand with a quick release pistol holster? How about a way to keep valuables out of view? We offer a line of beds, night stands and furniture so beautiful, you won't believe that things are hidden there. Built with the same attention to detail as our cabinetry- you won't find any pallet wood projects here.
Learn More
We do LOT's more! Hidden doors, Bookcase doors, Murphy Bed's                       ( including the Zoom-Room) , custom windows, entertainment centers, BAR's - if it can be built out of wood, we can do it!
Custom Cabinets
If you are a builder or have worked with a builder on a home in the past, you might have experience with a cabinet maker. If so, you know the difference it can make and you should know the right questions to ask.
If not, let us show you the difference! Firstly, buying cabinets from a big box store or RTA that ship directly to you can be a great deal. Believe me, we understand the tight budget and there are many projects that can use this type of product. Rental units, first home, quick flips, insurance work all need quick, cheap cabinets that might not last as long as the home. Our custom cabinetry may cost about the same or a bit more, but is worth it in the design and longevity of your kitchen. We always use domestic, CARB compliant plywoods, no plastic joinery, solid wood dovetail drawers, the best hardware available and more.
Secondly, the personalized experience will be totally different. Going online or ordering at a desk with a catalog is not the same as working directly with the manufacturer of the cabinet. Try asking them if you can have a custom height because you are short or tall. Or ask them for a 17" wide cabinet or try an organic shaped island! We also offer items that they would never be able to consider like solid, grain matching, custom colors, multi step finishes, etc.
Next you might want to consider the local economy and the effect that your purchase can make on our beautiful Oregon coast. We live here, work here and play here- right along with you. Keeping us in business allows us to buy materials and supplies, pay rent and taxes, employ local people, plus we can keep living and shopping and giving right here.
Lastly, let us just state the we are here for the long haul. We try really hard to always be there for any follow up with our customers. We will come back in ten years and swap a broken hinge, and we very often get repeat customers when they purchase or build a new home- that means the world to us. Give us a chance and see if we can work together to create your dream kitchen or bath, we will send you a Christmas card too.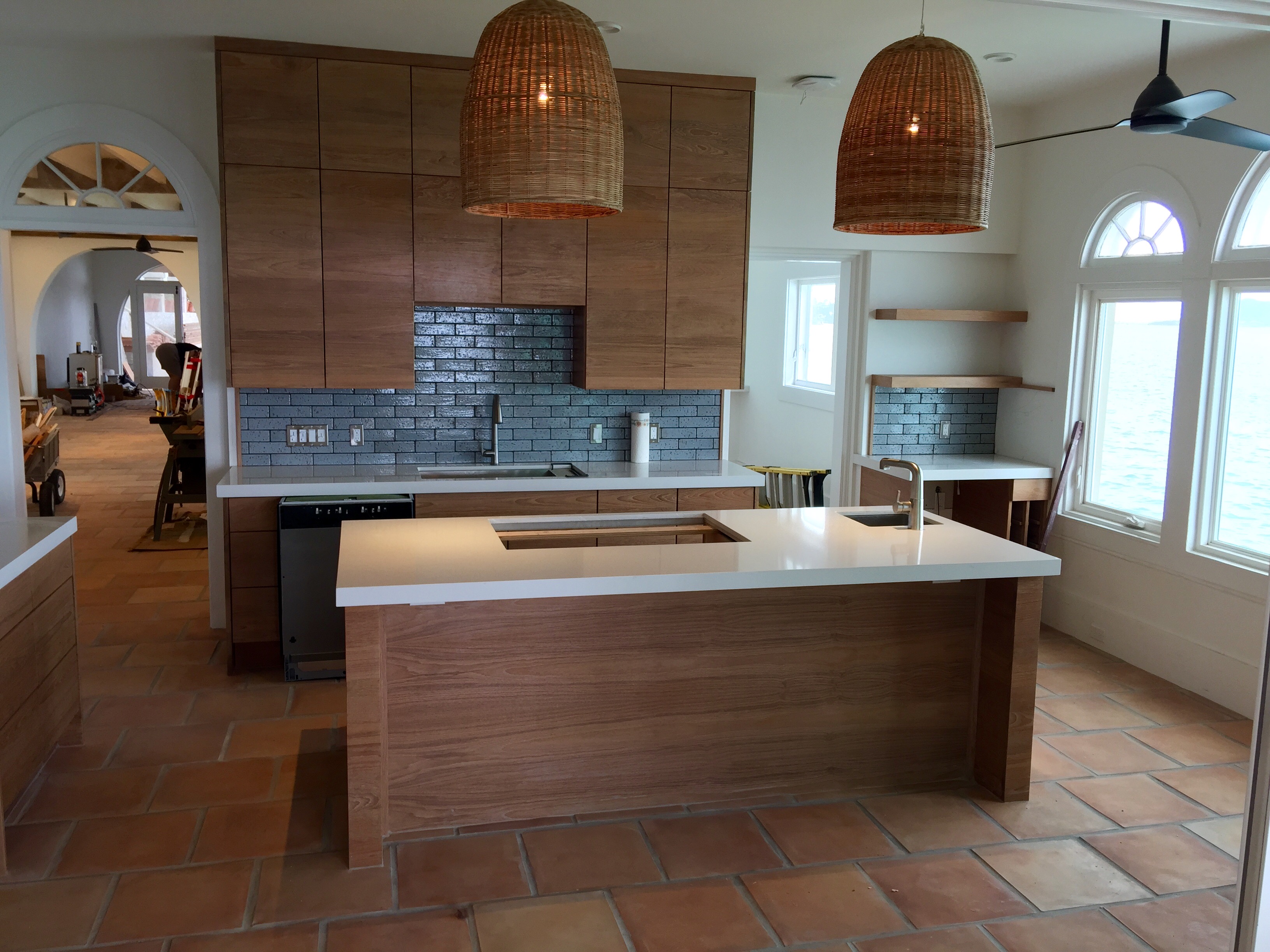 What is Next......
Give us a call or send us an email, we will be happy to provide you with a free estimate. You are always welcome to come by the shop and see what we do and meet us.